Come along to our Customer Panel
Published: 26/10/2023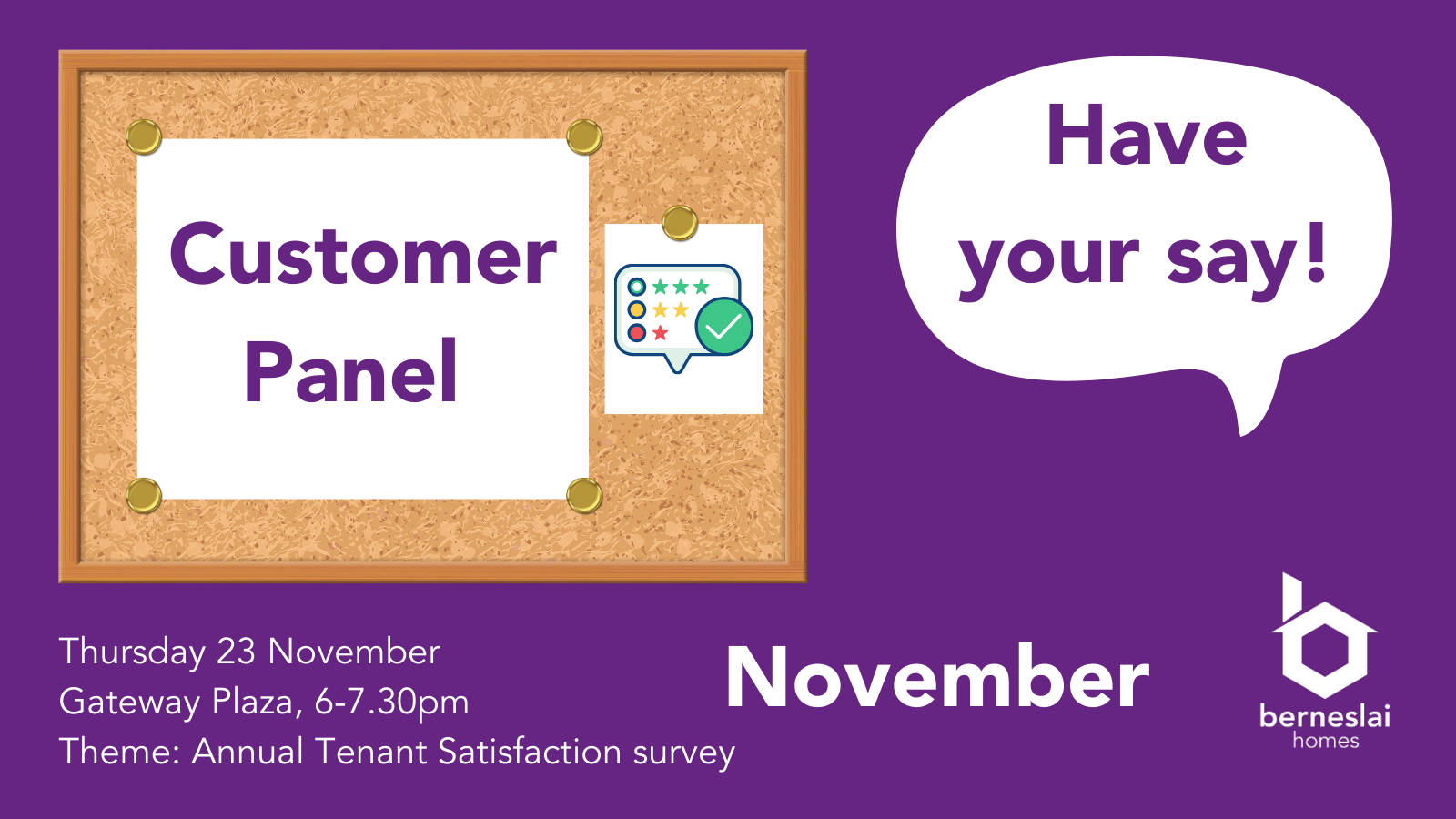 We'd like to invite you to our Customer Panel to share the results from the Annual Tenant Satisfaction survey on Thursday 23 November 6 until 7.30pm.
We'll be going through the views gathered over the summer on various aspects of our service, including the new Tenant Satisfaction Measures (TSM's). 
Book your place now, find out how we're measuring up, our plans for improvement and areas we need to focus on in the coming months. The panel will be held at the Berneslai Homes Hub at Gateway Plaza, Level 10 Sackville Street, Barnsley, S70 2RD.
To book your place email communityengagement@berneslaihomes.co.uk
Please let us know when you book your name, your address and if you need help with transport.