Customer Panel – come along and have your say
Published: 31/08/2023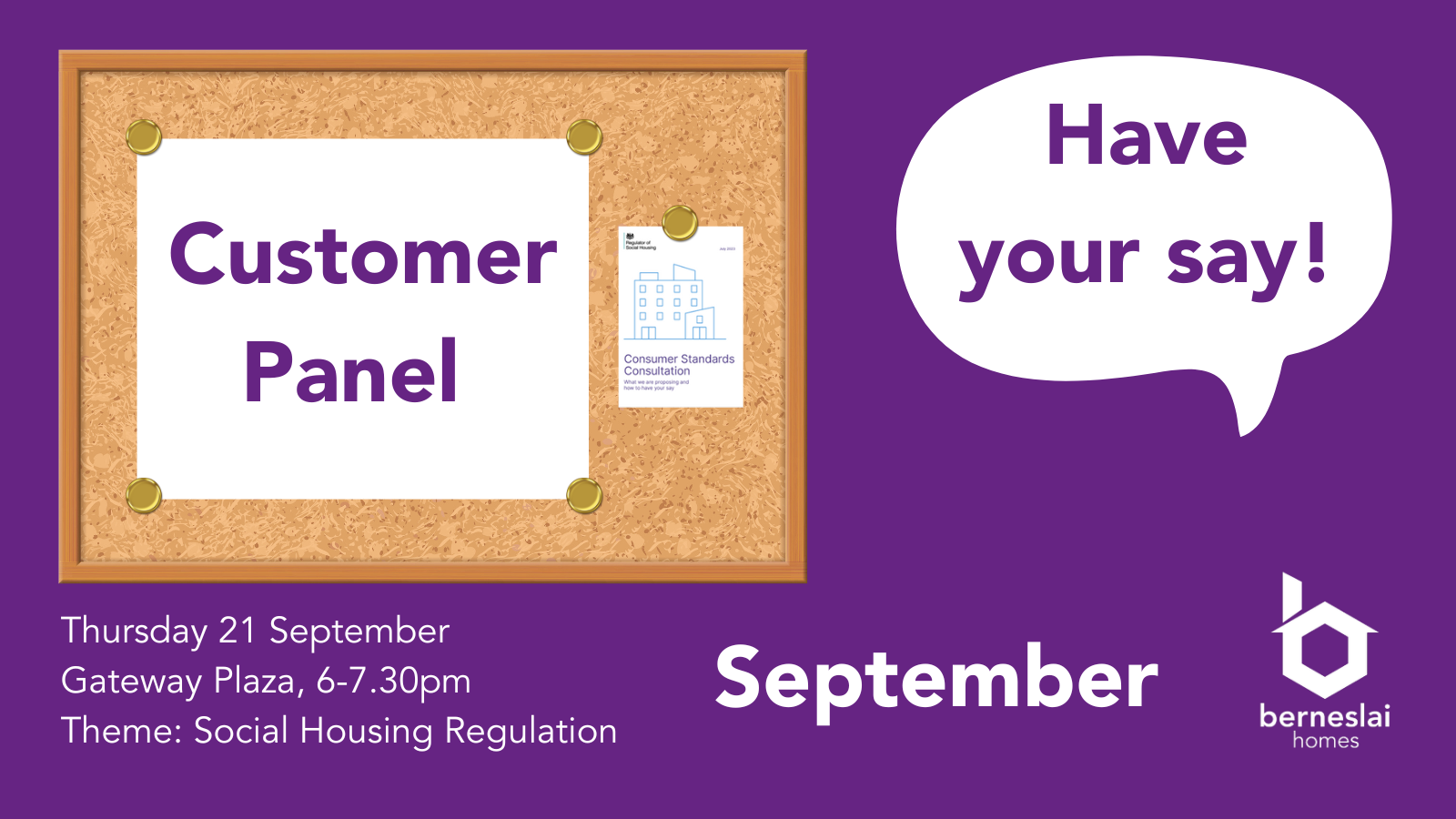 The Regulator of Social Housing is creating a new set of four Consumer Standards, along with a Code of Practice. This will give them new powers to help improve the quality of housing and services for tenants, setting expectations that landlords have to meet.
The Regulator will use their powers to make sure landlords are accountable for:
• Prioritising tenants' safety
• Treating tenants with respect
• Prioritising tenants' views
• Providing tenants with good quality homes and services
Join us at our Customer Panel on Thursday 21 September from 6-7.30pm to find out what this all means for you and how we're responding to the new regulations.
We also need your views so don't miss this opportunity to get your voice heard.

The Customer Panel will be held at Berneslai Homes Hub at Gateway Plaza, Level 10 Sackville Street, Barnsley, S70 2RD.
To book your place:
Phone: 01226 774376
Text: 07802 848956
Please let us know when you book your name, your address and if you need help with transport.
We look forward to seeing you.