Join our Committee in the Community event
Published: 26/10/2023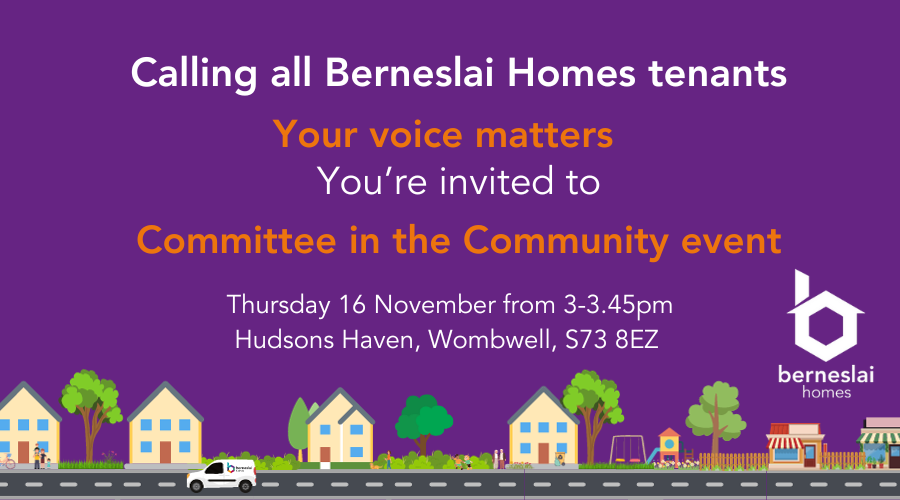 Every voice matters and we're passionate about hearing the tenant voice.
To encourage engagement our Customer Services Committee are taking their meetings into different areas of the borough, starting with Hudson Haven, Wombwell on Thursday 16 November from 3– 3.45pm.
We're inviting tenants to come along and offer their thoughts about what's on the agenda. In November we'll be talking about:
Our annual Tenant Satisfaction survey results
How we measure up to the draft Consumer Standards
Our self-assessment against the Housing Ombudsman Complaints Handling Code
The latest update from the Building Safety Resident Engagement Panel
Please help spread the word and encourage tenants to book their place and come along. Bookings can be made online here or by phoning 01226 774376.