Keeping you fire safe
Published: 15/05/2023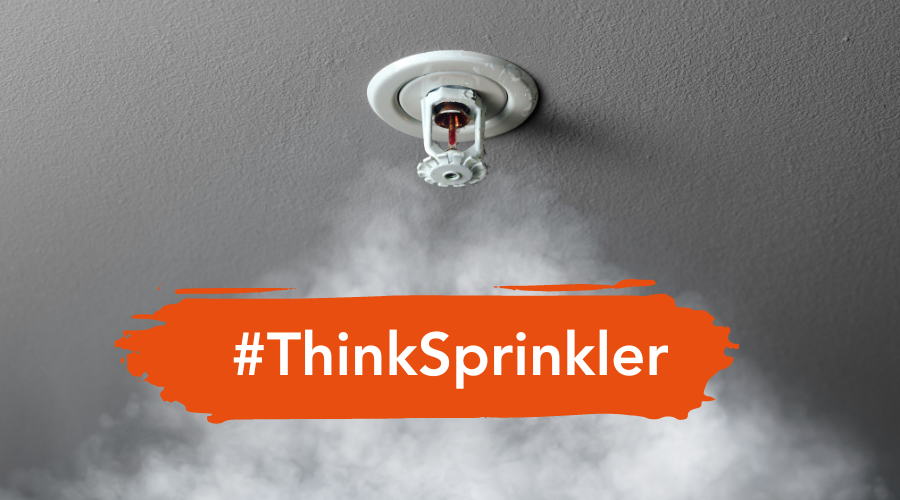 Keeping you safe is our number one priority so this week we're supporting National Sprinkler Week, to highlight the critical role that sprinklers can play as part of a package of fire safety measures.
At Berneslai Homes we've a total of 140 flats covered with sprinkler systems within our high rise buildings and a further 7 independent living schemes and communal areas. We're also currently fitting sprinkler systems to an additional 4 schemes. 
Fire sprinklers are widely recognised as the single most effective method for fighting the spread of fires in their early stages. 
We wanted to share with you a few do's and don'ts about fire sprinkler systems to help keep you safe:
DO
✓ Have your system inspected annually (*)
✓ Know the location of the control valve (*)
✓ Make certain the control valve is open at all times (*)
✓ Contact South Yorkshire Fire and Rescue if any activation occurs, even if the fire has apparently been extinguished
✓ Advise Berneslai Homes if a leak or issue becomes apparent on the sprinkler system
(*) Berneslai Homes responsibility
DON'T
X Paint the fire sprinkler
X Damage the fire sprinkler
X Hang objects from the fire sprinkler
X Obstruct or cover the fire sprinkler
X Turn off or disconnect the fire sprinkler system
X Shut off fire sprinkler system in the event of a fire
X Panic - in the event of a fire, be calm and leave your home immediately. Call the fire department from a neighbour's house.
Please visit our Fire Safety webpage here for further advice and information. You can also check out the Fire Sprinkler Week website here.