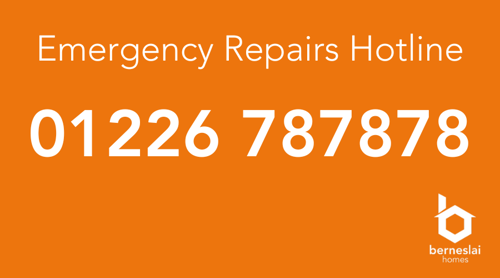 To report an emergency repair, please call our Repairs Hotline on 01226 787878
The Repairs Hotline is open 24/7 for emergencies.
What's an emergency repair?
Please use the Repairs Hotline to report any problem that puts someone's safety, security, or health at risk – for example structural damage, faulty heating, blocked drains, burst pipes, or dangerous electrical or gas fittings. This is classed as a Category 1 - emergency repair. 
We aim to deal with emergency repairs within 24 hours. We'll come out to emergency repairs between 6.30pm and 8am if the repair can't wait until the next working day. We may have to do a temporary repair to deal with the situation, and then complete the full repair at a later date.