South Yorkshire Be Well @ Work award
Published: 09/10/2023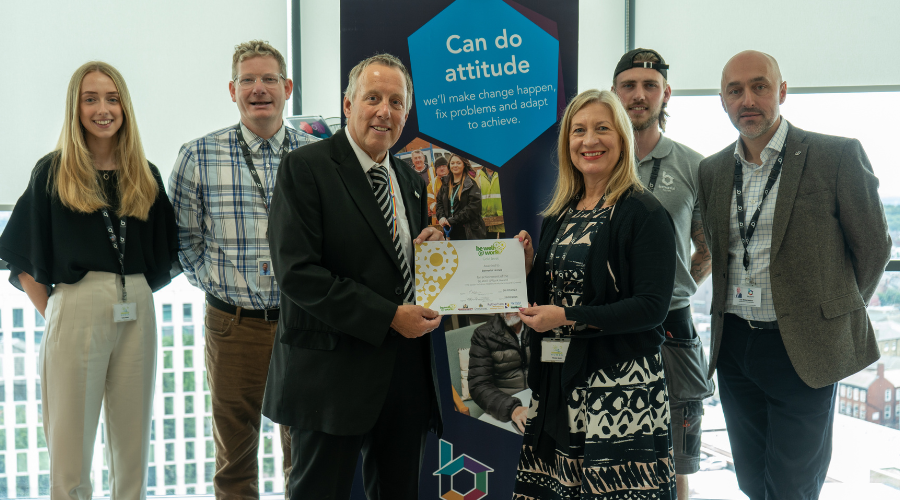 We're delighted to have achieved a South Yorkshire Be Well @ Work Gold award, showcasing our commitment to supporting employee health and wellbeing. 
Be Well @ Work plays a key role in helping organisations to develop their support and prioritises the wellbeing of employees.  We've received 'gold' for introducing innovative approaches to wellbeing including developing our wellbeing champions.
Amanda Garrard, Chief Executive at Berneslai Homes, said: "It is key that we create the right environment for a happy and healthy workforce. Our Wellbeing Champions provide valuable support to colleagues. They organise events and signpost them to a range of local services and initiatives."  
We join Barnsley Council, Horizon Community College and Barnsley Norse who have also received an Be Well @ Work Gold award. Please visit the Be Well @ Work website here to find out more.