Warm and welcoming spaces are back!
Published: 27/10/2023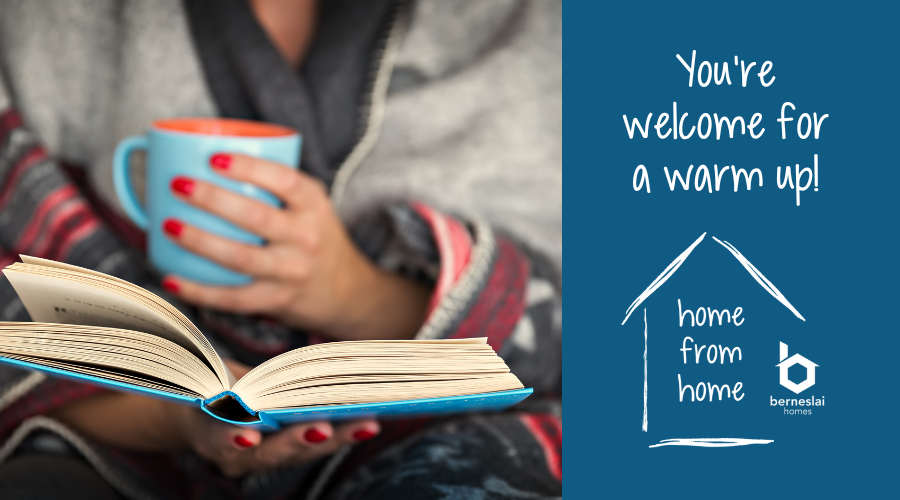 Once again, we're opening some of our community centres as warm and welcoming spaces where you can spend time to stay warm and well this winter.

This year, we've created three 'home from home' spaces which are designed to be comfortable, cosy, and a welcoming space to socialise, enjoy a cuppa, relax, or and take part in activities together.

These spaces were recently given some love from teams of volunteers from across Berneslai Homes, supported by local organisations. There are reading materials, plug in points, hot drinks, games and activities, and the chance to chat to our teams about support you may need as an existing tenant. 
Our warm spaces are at the following community centres:
Honeywell, Barnsley, S71 1PZ
Kirk View, Hoyland, S74 9HY
Maltas Court, Worsbrough, S70 4QG
Berneslai Homes warm spaces opening times
Honeywell Community Centre, Barnsley town centre
Wednesday 6 December 2.30-5.30pm
Wednesday 13 December 12-3pm
Wednesday 20 December 12-3pm


Wednesday 3 January 2024 2.30-5.30pm
Wednesday 10 January 12-3pm
Wednesday 17 January 12-3pm
Wednesday 24 January 12-3pm
Wednesday 31 January 12-3pm 
Kirk View Community Centre, Hoyland
Tuesday 5 December 2.30-5.30pm (Budgeting workshop - all welcome!)
Tuesday 12 December 1-4pm
Tuesday 19 December 1-4pm


Tuesday 2 January 2024 2.30-5.30pm
Tuesday 9 January 1-4pm
Tuesday 16 January 1-4pm
Tuesday 16 January 1-4pm
Tuesday 23 January 1-4pm
Tuesday 30 January 1-4pm
Maltas Court Community Centre, Worsbrough
Thursday 7 December 2.30-5.30pm
Thursday 14 December 10am-1pm
Thursday 21 December 10am-1pm


Thursday 4 January 2.30-5.30pm
Thursday 11 January 10am-1pm
Thursday 18 January 10am-1pm
Thursday 25 January 10am-1pm
Please click here for more information on the support available to tenants.