Have your say
Published: 17/10/2023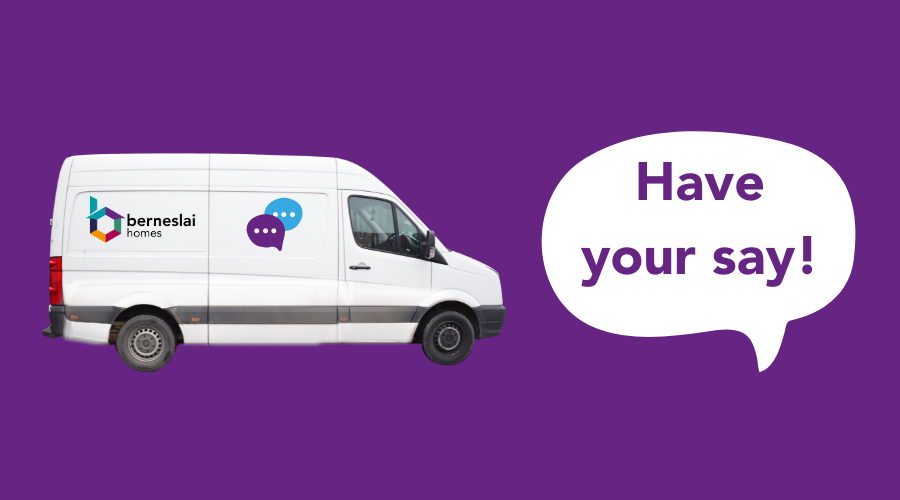 Members of the Tenant Voice Panel, other involved tenants, and our customer engagement team are coming to a community near you and they want to hear from as many tenants as possible.
Every voice matters and we want to hear from as many of you as possible this summer. We're travelling around the borough to different communities and would love to chat with you.
We'd like to talk to you about what's important to you as a tenant, and where we should be focusing our efforts in the coming months. So whatever's on your mind – share it with us. We'd like to hear what's happening in your neighbourhood, what you like and dislike, and what could be done better.
As well as the community engagement team (Claire, Leon, and Gill) you'll have the chance to meet some of your local neighbourhood officers, and members of the Tenant Voice who are working with us to improve our services.
Here's where they will be and when:
Barnsley Market on Wednesday 1 November 9.30am - 12pm  
More locations will be added throughout the year, so keep an eye out for your local community
If you're not able to make any of the events in person, please share your thoughts with us by completing this quick survey:
Click here to complete the online survey. 
Or if you'd like us to come to you, or have any particular parts of your estate that you think we should be looking at just email communityengagement@berneslaihomes.co.uk giving us your name and address, or the location you'd like us to visit.